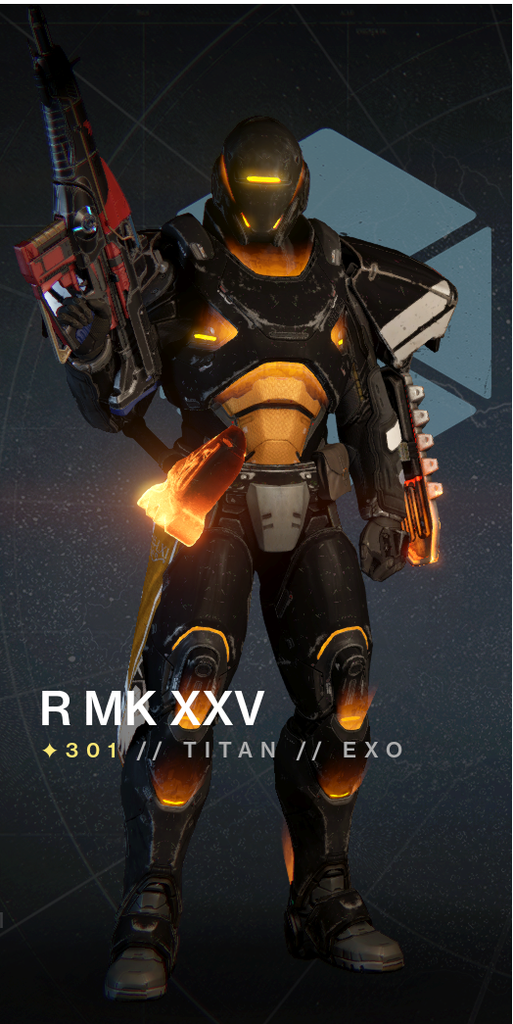 I've been on the fence for this for a while now and I'm having trouble coming to a decision.
To delete or not to delete - The fate of my Titan
I've got a Titan who is essentially a bench warmer. He's mostly used to hold on to things while I clean my vault, and occasionally gets a little play time when trying out weapons.
I've put very little effort into him since I created him. The only subclass I've completed is the Striker class. Defender has been sitting at 20/27 nodes complete and Sunbreaker is sitting at 10/27 nodes unlocked.
Story wise I've only completed the vanilla story up to the Black Garden with him. After that I just kind of forgot about him until it was time to clean my vault.
He is only at his current light level because of donation infusion gear from my Warlock and Hunter.
So with so little effort put into him, and so little time put into his character, what's keeping me from deleting him and rebuilding a new character?
Well, over time I've collected quite a few good pieces of armor for him. I believe I have all of the available Titan exotics and overall seeing them being used in videos here and there it looks pretty impressive.
His appearance is pretty impressive too. (see picture above)
When I do use him I do enjoy it, but there is never a draw to continue playing like there is with my Warlock and Hunter.
I've also thought about deleting him just to start up another Hunter just because I have so much Hunter gear just sitting there. But the thought of leveling them up the subclasses again just seems so daunting, so maybe leveling up the Titan would be a better choice.
Anyhow, I just wanted to get your thoughts on what you would do in this situation.